From a half bottle.
The cork was wet and soft but came out intact. It was very splayed at the bottom.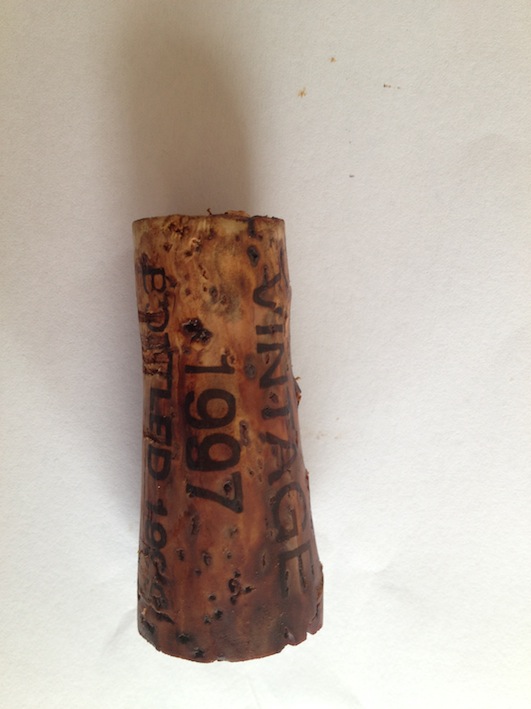 D +10. Dark, ruby, 80%.
Nose has cherry, pear drops but very closed, at least initially.
Very hot in the palate to begin with. Dry but with buttery, fudgey sweetness also. Light acid. After a while this developed a green tinge (mint and eucalyptus). Seems to be an untainted and very pleasant bottle. I have left a little for lunch tomorrow..