This is an Oporto bottled 1983 Dow I bought from WineConsigners.com.
No offensive odors upon opening. Maybe 80% opaque with a lovely red color, with just a hint of brown.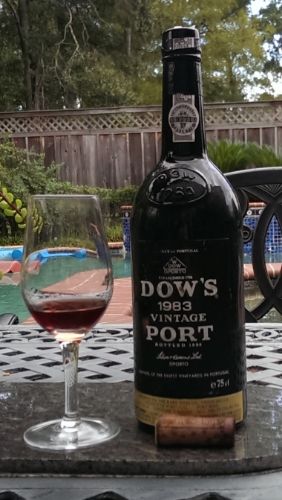 It was good upon opening, although with a bit of alcoholic heat. After eight hours in the decanter, I didn't notice much of a difference. At ten hours, something had changed. The heat was mostly dissipated and the mouth feel noticeably richer. Better the next day. Rich and full bodied, sweet, but not excessively so, with a flavor of Port wine. I'm sure someone with a more sophisticated palate could pick out the characteristics (cherries and ripe fruit, perhaps?), but all I'm tasting is good Port.